How many lessons will I need ?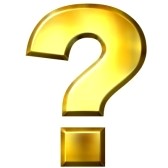 The golden question which is impossible to answer !

The DVSA advise the national average is currently 47 lessons, but it is entirely possible to get through your practical test with considerably less than this.

Many factors influence how many lessons you need. What I can promise is that we will provide you with the best training we can, to get you to test standard as soon as you are ready. We are committed to ensure that all pupils are safe drivers for life, not just for a driving test.

The rest is down to you – being committed to regular lessons, motivated and willing to learn is key. Additional practice with a friend / relative is also, in many circumstances, very helpful.


---
Why book with Hackett ?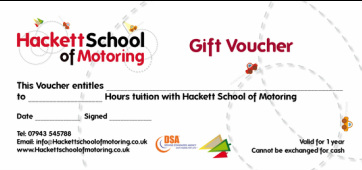 _
When you book a lesson with Hackett School of Motoring, we guarantee you the following:

- Door to door service. Collection from home / school / college or workplace.

-No 'piggybacking' - you will never have another pupil in the car with you. Your tuition will always be given on a purely one to one basis.

- A full hour of tuition - many schools offer only 45 - 50 mins (check their smallprint !)

- Punctuality- We appreciate your time is precious and pride ourselves on arriving on time for your lesson. If we are ever caught in traffic, we will always let you know we're running late and will still provide you with a full hour's tuition.

- Fully Qualified Instructor (Green licence holder). Not all instructors hold a full licence - they may be teaching while they train and will therefore hold a pink licence (both of which should be displayed on the windscreen of the instructor's car). This is not to say that an instructor teaching on a pink licence may not be great instructor, but a Green Licence means your instructor is fully qualified.

- Covering varied areas / routes - not just the roads required for the area you are taking your test in. We do not teach test routes on principal - when you pass your test you should be comfortable wherever you drive, not just those roads we know the DSA will take you on during your test. We will teach you to drive safely for life, not teach you just to pass your driving test.

Even if you don't choose to book with Hackett, the best advice we can give is that you check carefully what you are booking with other driving schools - not all will guarantee the above for the 'special' price they offer !


---
Pricing

£28 per hour weekdays
£40 per 90 mins weekdays
£30 per hour weekends
£165.00 6 hours Pass Plus tuition

We offer discounts on block bookings, reducing the cost to as little as £26 per hour. Please get in touch for the latest prices.

Driving lessons also make the ideal gift - We're happy to arrange gift vouchers for any amount to suit your budget.