Call / Text 07956 497450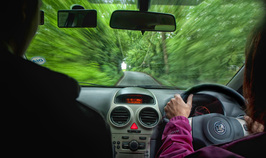 Hackett School of Motoring has been providing manual transmission
lessons in Bromley, Beckenham and
surrounding areas
since 2008.
Most pupils are looking to pass their test as soon as they can, at the minimum cost to them.
The aim at Hackett School of Motoring is to help you achieve this by offering great quality tuition, delivering progressive lessons and moving you towards your test in a structured and enjoyable way.
---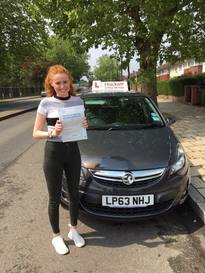 Recent Successes
Courtney, SE12

"Best instructor! So relaxed, informative and encouraging. Would recommend to everyone out there wanting to learn. Makes everything so simple and straight forward that you would only have yourself to blame if it all went wrong. Couldn't have passed first time without her!"



---
---

Matt, SE20
"I had successfully managed to avoid driving by having a job in London, however, when my wife fell pregnant she told me I was to drive her to hospital. I finally got round to driving at the tender age of 32 ! It has been brilliant fun with Nighean (once I learnt how to pronounce her name !). It was more of a Saturday morning catch up than a driving lesson, she was fantastic at teaching me all of the basics as well as to to drive, rather than just how to pass a driving test.
Ironically, the baby came almost a month early and my wife had to drive herself to the hospital (!) but I passed my test first time the week before. Moving house came two days later and I managed to drive my Wife and our new Son, Theo home via the M25 which is a moment I will never forget. Thank you Nighean for everything, it was an absolute pleasure and I will miss our chats about rugby, Nike Roshe flyknits (!) and Twitter."

Amber, BR2
"I passed my test with Nighean and I cannot thank you enough for all you've done for me. Nighean is so patient and has so many different ways of doing things if you're struggling. I loved learning to drive with Hackett lane and loved learning with someone who is so friendly and easy to get along with.

Thank you for everything!! Xx"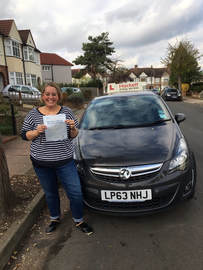 Claire, BR3
"I started driving lessons at 19, and didn't end up continuing so took it up again at 43 where I met Nighean. I was really apprehensive especially as every time I saw a pupil in an instructors car, it always looked like a teenager, and I felt so old to be trying again!!
But, I needn't have worried! Nighean was so friendly from this start and we hit it off right away.
Due to work constraints I usually only had one lesson a week, but it was always a really valuable hour, Nighean is very thorough, patient and has a real knack of judging your mood and how confident you feel, tailoring the lesson accordingly. We always had a good chat and often a giggle, but one of the best things about Nighean is she is very straight with you, and at times when I needed I gentle nudge, I got it!
The result was that when I passed my test first time, I felt like I had a very comprehensive course of lessons, by someone who really cared about the quality of my driving.
On a personal level I was also rather sad my lessons had come to an end and miss our weekly catch ups. I cannot recommend Nighean highly enough!"

---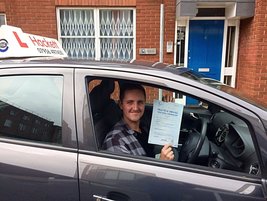 Nathan, SE9
"Driving instructors in the past have come and gone and none have ever been able to get me completely ready to do my test, Nighean is without a doubt one of the best instructors I've ever had the pleasure to drive with. I started my lessons with so little confidence in my own ability and was really self critical about things, let things that were natural get to me. Nighean always knew how to calm me down. Except on Reverse corners.... I still hate them (haha) highly recommend! Thanks for everything!"

---

---